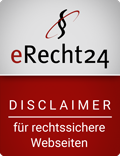 ---
According to § 5 TMG:
Fliegl Agro-Center GmbH
Maierhof 1
84556 Kastl
Represented by:

Josef Fliegl sen., Angelika Fliegl
Contact:
Telephone: +49 (0) 8671 9600 0
Telefax: +49 (0) 8671 9600 701
E-Mail: [email protected]
Commercial register:
Entry in commercial register.
Registry court: District Court of Traunstein
Registry number: HR 3108
Value added tax:
VAT ID number in accordance with § 27 a of the Value Added Tax Act:
DE814753955
Dispute resolution:
The European Commission provides a platform for online dispute resolution (ODR): https://ec.europa.eu/consumers/odr.
Our e-mail address can be found above in the imprint.
We do not take part in online dispute resolutions at consumer arbitration boards, nor are we obliged to do so.
Liability for content:
As service providers, we are liable for own contents of these pages in accordance with Art. 7(1) TMG (German Telemedia Act). However, according to Art. 8 to 10 TMG, service providers are not obligated to permanently monitor submitted or stored information or to investigate circumstances that suggest an illegal activity.
Legal obligations to remove information or to block the use of information under general law remain unaffected. Any liability in this respect is, however, only incurred from the moment that knowledge of the specific breach of law is obtained. As soon as we become aware of corresponding infringements of the law, we shall remove the affected content immediately.
Liability for links:
Our website contains links to external websites operated by third parties. We have no control over the contents of third-party websites, nor can we assume any liability for these contents. Responsibility for the contents of linked sites always rests with the relevant provider or operator of the sites. The linked pages were reviewed for possible legal violations when the links were created. No unlawful contents were identified at the time the links were created.
However, permanent monitoring of the linked pages with regard to their contents is not reasonable or feasible without the existence of concrete evidence indicating a legal infringement. In the event of us becoming aware of legal violations, we will remove the affected links immediately.
Copyright:
The contents and works created on these pages by the website operator are subject to German copyright law. Duplication, editing, dissemination and any kind of utilisation outside the limits prescribed by copyright law requires the written consent of the respective author or originator. Downloads and copies of this website are permitted only for personal use and not for commercial purposes.
Insofar as the contents of this website were not created by the operator, the copyrights of third parties are respected. In particular, third-party contents are identified as such. Nevertheless, if you should become aware of a copyright violation, we request that you notify us accordingly. In the event of us becoming aware of legal violations, we will remove the affected contents immediately.
---
Source citations for photographic material used:

© Fliegl - Fliegl Agro-Center / © Michael March - marchphotography / © Dark Vectorangel / © mipan / © Matthias Enter / © LaCatrina / © ilro / © TimurD / © virtua73 / © Artco - Fotolia.com / © doris oberfrank-list - Fotolia.com / © Jan Jansen - Fotolia.com / © pinkyone - Fotolia.com / © tunedin - Fotolia.com / © karepa - Fotolia.com / © 72 - Fotolia.com / © industrieblick - Fotolia.com / © apops - Fotolia.com / © hjschneider - Fotolia.com / © Marlon Bönisch - Fotolia.com / © Ramona Heim - Fotolia.com / © srki66 - Fotolia.com / © Voyagerix - Fotolia.com / © Scruggelgreen - Fotolia.com / © Ingo Bartussek - Fotolia.com / © Rido - Fotolia.com / © Yuri Bizgaimer - Fotolia.com / © drubig-photo - Fotolia.com / © shaiith - Fotolia.com / © Svenni - Fotolia.com / © Visionsi - Fotolia.com / © countrypixel - Fotolia.com / © Eky Chan - Fotolia.com / © Ingo Bartussek - Fotolia.com / © womue - Fotolia.com / © oticki - Fotolia.com / © demarco - Fotolia.com / © freebird - Fotolia.com / © bluedesign - Fotolia.com / © atScene - Fotolia.com / © Karin & Uwe Annas - Fotolia.com / © flairimages - Fotolia.com / © motorradcbr - Fotolia.com / © contrastwerkstatt - Fotolia.com / © DOC RABE Media - Fotolia.com / © LVDESIGN - Fotolia.com / © crazypixels20 - Fotolia.com / © kanate - Fotolia.com / © julynxa - Fotolia.com / © ~ Bitter ~ - Fotolia.com / © pico - Fotolia.com / © Digitalpress - Fotolia.com / © Happy Art - >Fotolia.com / © kanate - Fotolia.com / © contrastwerkstatt - Fotolia.com / © Raingard Göbel - Fotolia.com / © photo 5000 - Fotolia.com / © Pavel Timofeev - Fotolia.com / © artefacti - Fotolia.com / © FredFroese - istockphoto.com / © science photo - Fotolia.com / © Coloures-pic - Fotolia.com / © Edler von Rabenstein - Fotolia.com / © Dusan Kostic - Fotolia.com / © Floydine - Fotolia.com / © SIKU - siku.de / © Yuriy Shevtsov - Fotolia.com / © Stanisic Vladimir - Fotolia.com / © JiSign - Fotolia.com / © Maria Sbytova - Fotolia.com / © Lysenko.A - Fotolia.com / © Dusan Kostic - Fotolia.com / © AK-DigiArt - Fotolia.com / © Виталий Сова - Fotolia.com / © blende11.photo - Fotolia.com / © photoschmidt - Fotolia.com / © christianchan - Fotolia.com / © am - Fotolia.com / © Yakov - Fotolia.com / © Анна Тощева - Fotolia.com / © Denys Prykhodov - Fotolia.com / © Petair - Fotolia.com / © dacianlogan - Fotolia.com / © Hein Nouwens - Fotolia.com / © 3dwithlove - Fotolia.com / © dietwalther - Fotolia.com / © Igor Link - Fotolia.com / © kritchanut - Fotolia.com / © AK-DigiArt - Fotolia.com / © Lysenko.A - Fotolia.com / © Sunny studio - Fotolia.com / © gannamartysheva - Fotolia.com / © Kazyavka - Fotolia.com / © Chinnapong - Fotolia.com / © peshkov - Fotolia.com / © kritchanut - Fotolia.com / © sodawhiskey - Fotolia.com / © stockpics - Fotolia.com / © Budimir Jevtic - Fotolia.com / © Monkey Business - Fotolia.com / © StockRocket - Fotolia.com / © Jelena - Fotolia.com / © Gasdruckfeder - Fotolia.com / © Scruggelgreen - Fotolia.com / © stockpics - Fotolia.com / © Sergey Novikov - Fotolia.com / © vadiar - Fotolia.com / © Zeitgugga6897 - Fotolia.com / © leonidkos - Fotolia.com / © Raphael Koch - Fotolia.com / © nikkytok - Fotolia.com / © Barselona Dreams - Fotolia.com / © Voyagerix - Fotolia.com / © stefano - Fotolia.com / © F8studio - Fotolia.com / © kasto - Fotolia.com / © Maria Sbytova - Fotolia.com / © Marco2811 - Fotolia.com / © pathdoc - Fotolia.com / © industrieblick - Fotolia.com / © nd3000 - Fotolia.com / © highwaystarz - Fotolia.com / © Ainoa - Fotolia.com / © haris - Fotolia.com / © Stanisic Vladimir - Fotolia.com / © Floydine - Fotolia.com / © vera_90 - Fotolia.com / © Alexander Limbach - Fotolia.com / © audrey_bergy - Fotolia.com / © 123levit - Fotolia.com / © vitec40 - Fotolia.com / © Wavebreak Media - Fotolia.com / © cuttsnaturephoto - Fotolia.com / © chairman - Fotolia.com / © Johanna Mühlbauer - Fotolia.com / © ldelfoto - Fotolia.com / © markus_marb - Fotolia.com / © ii-graphics - Fotolia.com / © godesignz - Fotolia.com / © sharpnose - Fotolia.com / © bagotaj - Fotolia.com / © Brad Pict - Fotolia.com / © missbobbit - Fotolia.com / © SimpLine - Fotolia.com / © Thaut Images - Fotolia.com / © MNStudio - Fotolia.com / © Maksim Kostenko - Fotolia.com / © eyetronic - Fotolia.com / © RAWKU5 - Fotolia.com / © jessicahyde - Fotolia.com / © fotogestoeber - Fotolia.com / © roman11998866 - Fotolia.com / © gudrun - Fotolia.com / © hobrath - Fotolia.com / © BillionPhotos.com - Fotolia.com / © W PRODUCTION - Fotolia.com / © Günter Menzl - Fotolia.com / © wawritto - Fotolia.com / © senoldo - Fotolia.com / © Floydine - Fotolia.com / © Franco Nadalin - Fotolia.com / © K.C. - Fotolia.com / © photoprojektrm - Fotolia.com / © Ivonne Wierink - Fotolia.com / © senoldo - Fotolia.com / © Artenauta - Fotolia.com / © pavel77731 - Fotolia.com / © Brian Jackson - Fotolia.com / © science photo - Fotolia.com / © Maksim Kabakou - Fotolia.com / © gustavofrazao - Fotolia.com / © Francois Poirier - Fotolia.com / © Maksim Pasko - Fotolia.com / © Do Ra - Fotolia.com / © guteksk7 - Fotolia.com / © Ralf Geithe - Fotolia.com / © Animaflora PicsStock - Fotolia.com / © PeJo - Fotolia.com / © budnikpiotr - Fotolia.com / © Smileus - Fotolia.com / © L.Klauser - Fotolia.com / © gomixerVRD - Fotolia.com / © befuima - Fotolia.com / © Strezhnev Pavel - Fotolia.com / © David Pereiras - Fotolia.com / © annaav - Fotolia.com / © dirk schuster - Fotolia.com / © stefan257 - Fotolia.com / © Wolfgang Jargstorff - Fotolia.com / © Maksym Yemelyanov - Fotolia.com / © Tatjana Rittner - Fotolia.com / © Countrypixel - Fotolia.com / © Nomad_Soul - Fotolia.com / © SusaZoom - Fotolia.com / © freebird - Fotolia.com / © guukaa - Fotolia.com / © THesIMPLIFY - Fotolia.com / © Smileus - Fotolia.com / © drubig-photo - Fotolia.com / © SimpLine - Fotolia.com / © artefacti - Fotolia.com / © Pavel Timofeev - Fotolia.com / © Artco - Fotolia.com / © doris oberfrank-list - Fotolia.com / © Janni - Fotolia.com / © pinkyone - Fotolia.com / © tunedin - Fotolia.com / © karepa - Fotolia.com / © 72 - Fotolia.com / © industrieblick - Fotolia.com / © Andrey Popov - Fotolia.com / © hjschneider - Fotolia.com / © srki66 - Fotolia.com / © Voyagerix - Fotolia.com / © Scruggelgreen - Fotolia.com / © Rido - Fotolia.com / © Yuri Bizgaimer - Fotolia.com